Jul 3, 2015
A few weeks ago I was privileged to be on The Praying Medic Podcast. Over the previous weekend PM and I had a three hour recorded Skype conversation on the heels of having just recently recorded a lengthy episode of my own podcast with Chris Wilson on blogging and writing. This is the second part of my interview with Praying Medic on his podcast to talk about book publishing and self-publishing.
This part is nearly 82 minutes long
Check out funny negative reviews we mentioned:
The Amazon review of sugar-free gummy bears can be found here.
The review of the book Moon People can be found here.
Resources Mentioned in the Show
My Books We Discussed:
6 Lies People Believe about Divine Healing
9 Lies People Believe About Speaking in Tongues
Praying Medic's Books We Discussed:
Seeing in the Spirit Made Simple
Other Books:
Life Resurrected by Jesse Birkey
I Must Say: My Life As a Humble Comedy Legend by Martin Short
Editing:
If you're looking for an editor, you might check out Lydia Conrad
Scrivener Unleashed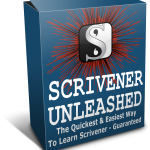 If you're interested in checking out the word processing program Scrivener, you can find their website here. Enter 'fireonyourhead' as your coupon code if you'd like to purchase Scrivener Unleashed and get it for about $48 instead of $97. Scrivener Unleashed will teach you how to use it whether for Windows or Mac with Pastor David Lee Martin as your tutor.
There's a LOT of content in these videos.